Update
:
UNION COUNTY, Ark. (KSLA) - Our CBS affiliate KSLA (
http://on.kthv.com/x7sY6F
) reports the man wanted for murder and kidnapping in Arkadelphia is dead after a shootout with authorities.
Donald Hux, 36, allegedly
shot and killed Sandy Huckabee
(
http://on.kthv.com/w0PzB1
), then kidnapped Huckabee's wife Amy and their children. Huckabee's body was found in a home in Arkadelphia. Huckabee is a first cousin of former Arkansas Gov. Mike Huckabee.
Amy Huckabee is Hux's ex-wife. KSLA reports she is dead as well but authorities are not saying how.
Donald Hux, 36 pictured above was last seen driving a tan 2005 Chevrolet extended cab truck with the license plate 487-MDZ. He is armed and extremely dangerous.
On Sunday Donald Hux stormed into the home of his ex-wife and current her husband. He killed her new husband Sandy Carl Huckabee and kidnapped Amy Huckabee along with the 3 children.
The children were dropped off at his parents home, they are safe, but Amy is still missing.
Amy Huckabee's husband Sandy who was murdered yesterday is the cousin to former Governor of Arkansas Mike Huckabee. If this tragedy sheds light on intimate partner violence that leads to homicide, I say sound the alarms. The former Governor is also a popular weekend talk show host on Fox. Mike Huckabee has the opportunity to educate the public about the dangers of intimate partner homicide. He has a national platform to educate the world about how victims of intimate partner violence can stay alive. The national stage includes a public service announcement that could include the new site Document The Abuse.com.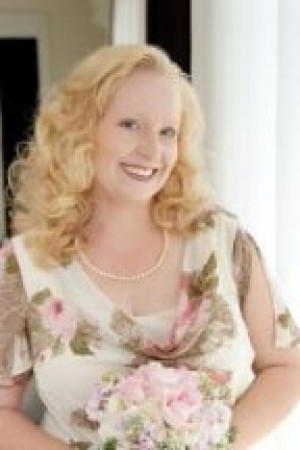 Amy Huckabee is still missing
Amy had been threatened by her former husband for months. Those threats extended from when he was serving time in jail for assault. Why the heck someone didn't file additional charges while Donald Hux was behind bars is unknown at this time.
Any one with information is being asked to contact the Union County Sheriff's office at 870-864-1970.
Document The Abuse
contains vital information on how the
EAA
can support each case of abuse from the perspective of the first responders and advocates, to an appearance in court. It explains the legal benefits to the abuse victim, whether they are able to testify or not, how their words are forever documented and hold up in court, much like a Living Will.
Susan Murphy Milano is a staff member of the Institute for
Relational Harm
Reduction and Public Pathology Education
as a educator and specialist with intimate partner violence prevention strategies directing prevention for high risk situations and cases.
A national trainer to law enforcement, training officers, prosecutors, judges, legislators, social service providers, healthcare professionals, victim advocates and the faith based community and author.. In partnership with Management Resources Ltd. of New York addressing prevention and solutions within the community to the workplace. Host of The Susan Murphy Milano Show,"Time'sUp!" . She is a regular contributor to the nationally syndicated "The Roth Show" with Dr Laurie Roth and a co-host onCrime Wire. Online contributions: Forbes : Crime, She Writes providing commentary about the hottest topics on crime, justice, and law from a woman's perspective, as well as Time's Up! a blog which searches for solutions (SOS) for victims of crim