The Murder of Joseph DiMare
Over five decades, the murder of wealthy produce merchant Joseph DiMare — shot in the head in his white Cadillac in North Miami on March 24th 1961 — has faded into obscurity amid South Florida's rich crime lore.
But one man won't let it go. To Richard DiMare, the victim's 69-year-old son, the murder probe is a cause championed only by him. For the better part of the past three decades, he has flooded police, prosecutors and politicians with angry letters demanding justice.
On the night of March 24, 1961, Frances DiMare, hysterical and barefoot, stumbled into a gas station at2350 NE 123rd StreetinNorth Miami,Florida.
About 150 yards away, in a vacant lot, the body of her husband, wealthy produce merchant Joseph DiMare, was slumped in the driver's seat of his white 1961 Cadillac. He had been shot four times, including once through the mouth, with a .25 caliber pistol.
Francestold the police the couple has just left their Keystone Point home when two gunmen jumped into their car as they idled at the red light atNorth Bayshore DriveandNortheast 123th Street. The attackers ordered the couple to drive to the vacant lot next to the Broad Causeway, where they pistol-whipped them. She said she passed out and that when she came to, her 52-year-old husband was dead. No one has ever been charged with the murder.
Over the five decades since the murder the case has faded into obscurity, except for one person. Richard DiMare, Joseph's son, has been unwavering in his quest to get justice for his father, sometimes becoming an annoyance to local law enforcement.
Richard DiMare and his sister Linda will join us to talk about the case.


Missing Joseph Helt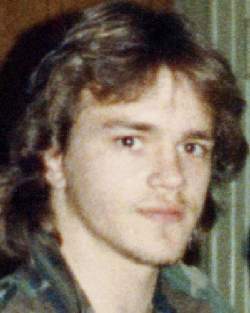 On January 16, 1987, 17-year-old Joseph Helt, of Ellenville,New York, was with friends at the old Mount Cathalia Ski Lodge in Cragsmoor, New York, a popular local party spot. At approximately 3:30 a.m. Joe left in a car with three acquaintances, Kelly Diaz, Wade Marks and John "JP" Laforge. According to these three, their car got stuck in a ditch on Sam'sPoint Road. Joe got frustrated and left to walk back to Ellenville. Kelly and Wade left about 20 minutes later, walking the same way Joe did. John left 10 minutes after that and walked the short distance back to his home in Cragsmoor. Kelly, Wade and John all made it home safely. But Joe was never seen again.
Now, over 24 years later, Joe's family is still trying to piece together what happened to him that January night. Those efforts are meeting resistance, however. Authorities refuse to release police reports and other documents that are crucial to conducting an independent investigation.
With us to discuss the status will be Joe's aunt, Beth Churchill, and family friend Gina Schuster.
Susan is the author of "Time's Up A Guide on How to Leave and Survive Abusive and Stalking Relationships," available for purchase at the Institute, Amazon.com and wherever books are sold. Susan is the host of The Susan Murphy Milano Show, "Time's Up!" on Here Women Talkhttp://www.herewomentalk.com/and is a regular contributor to the nationally syndicated The Roth Show with Dr Laurie Roth. Susan is a survivor- the daughter of a police officer family intimate partner homicide by her father who murdered her mother before committing suicide.
Susan Murphy Milano is with the Institute for Relational Harm Reduction and Public Pathology Education. She is an expert on intimate partner violence and homicide crimes. For more information visit http://www.saferelationshipsmagazine.com/ She is also in partnership with Pamela Chapman and iAscend Programs. http://pamelachapmanl.biz