Well known for her hands-on work with victims of violence, and through her previous books, HOLDING MY HAND THROUGH HELL is based on the true story of Susan Murphy Milano's life, written with the flow of a novel, in a style that will incite heightened awareness about hope, survival, abuse, murder, and the ripple effect of family violence on society.
Ice Cube Press' Steve Semken, publisher of Holding My Hand Through Hell, and one of author Susan Murphy Milano's dear friends and fellow author, Jillian Maas Backman, will hold the official launch party on the airwaves, Thursday, October 4, with a live broadcast on her popular internet radio show, Change Already!
To listen to the LIVE broadcast CLICK HERE
Due to her battle with cancer, Susan is unable to personally participate in the launch, but is on the sidelines cheering its success thanks to her friends and large fan base.
Holding My Hand Through Hell is much more than a story of survival, the book is a re-enactment of how God reaches through the fire of chaos and brings peace and hope. A woman questioning her faith through a multitude of experiences finds herself continually in the midst of battle, within her own relationships, and through the thousands of high risk intimate partner violence victims whom she rescued and became a thread in the tapestry of her life.
"More than a memoir Holding My Hand Through Hell is like a true crime drama played out through the years of one woman's life."
The premise of
Holding My Hand Through Hell
is gripping, yet heart wrenching, and readers say they are compelled to follow Murphy Milano through her journey to the end. After years of torment and abuse, her
Chicago Police Department
father murdered her mother in the family home, and took his own life, but Murphy-Milano decided not to be another crime victim, but to survive the worst tragedy of her life and make sure it didn't happen to others. Leaving a lucrative career as an investment banker, she spent the next 20 years in the trenches with other victims of abuse, like her mother, enriching the lives of each and every one who enlisted her help.
Often shunned by traditional domestic violence organizations, Susan Murphy-Milano became like a one man band, utilizing unique strategies specific to each individual she helped. Using her connections within courtrooms and the media, she found herself face to face with some of the worst abusers, often questioning whether God would bring her through the next crisis.
Join in the live radio launch party of HOLDING MY HAND THROUGH HELL on Thursday October 4 at noon central time, 1 eastern time with Jillian Maas Backman and Ice Cube Press Publisher, Steve Semken LIVE from Heartland Fall Forum.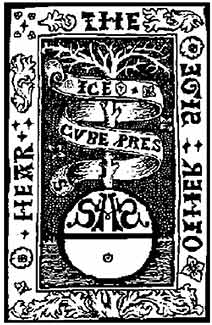 Ice Cube Press
, a small publisher who still individually wraps each order, represents the heartland of America and it's authors, striving to bring Midwest living and the experience to the forefront in the digital age. Ice Cube press is a member in good standing with the Midwest Independent Booksellers Association, and also participates in the Great Lakes Bookseller Association Trade Show, combining this year as
The Heartland Fall Forum.
Jillian Maas Backman
is an award-winning radio personality and author of
BEYOND THE PEWS: Breaking
with Tradition and Letting Go of Religious Lockdown
, a San Francisco Book Festival Award winning book. Her radio show, Change Already! can be heard weekly on BlogTalk Radio.